EFFICIENT AND LABOR-SAVING MODERN KITCHEN FAUCET.
The kitchen faucet of modern home is no longer so simple to realize the water demand, in addition to the basic water demand, under the special use environment of the kitchen, it also needs to meet the functions of flexibility, ease of use, and even intelligence. in order to better achieve the efficient and labor-saving needs of modern kitchens.
Modern kitchen faucets, based on the needs of kitchen work, have developed a variety of household faucets with different flexible operation modes, such as 360 °flexible rotation, splicing bends, split pull down, touch and intelligent induction water outlet, etc. can well improve the efficiency of kitchen work, used for meal cleaning than ordinary kitchen faucet is also cleaner.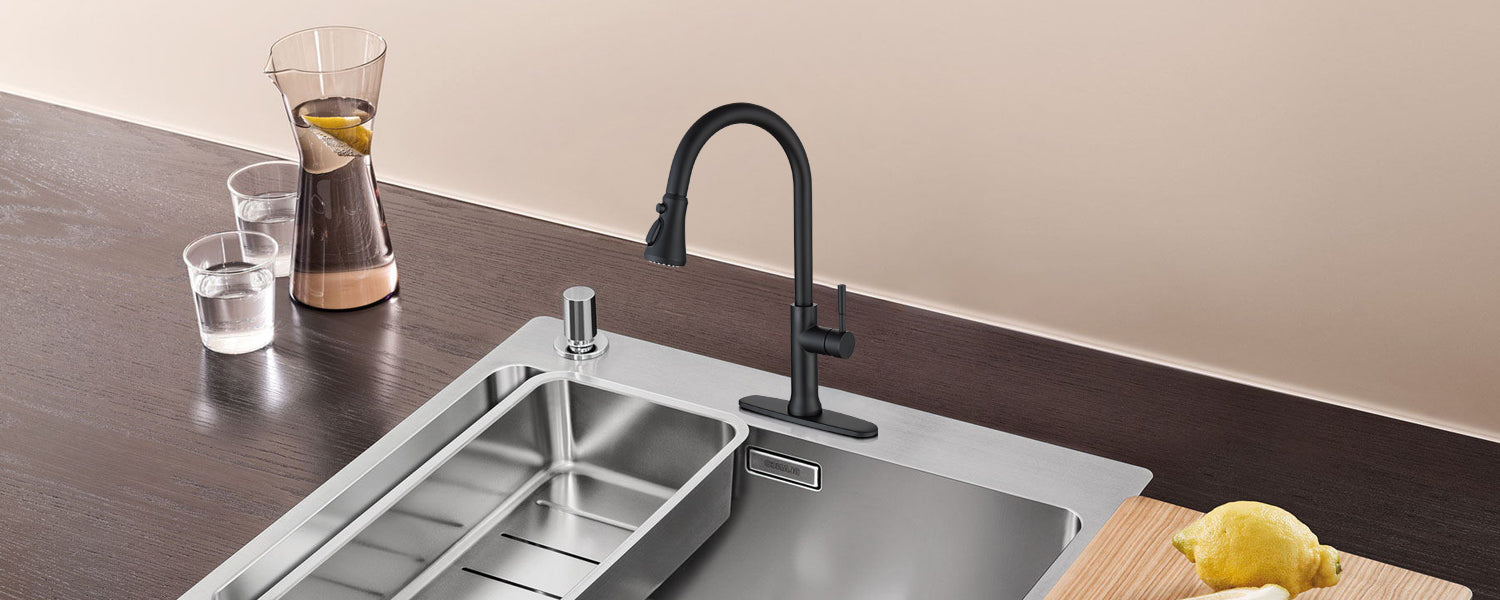 At present, most of the matte black kitchen faucet are mainly gooseneck styling design. In order to better achieve the coverage and height of spraying, the faucet design tends to be higher and thicker. In terms of price, different functional designs will vary depending on the number of their functions. Therefore, consumers can make a choice according to the kitchen environment of the actual home.
The kitchen faucet of functional design is also gradually mature in technology and the expansion of the market, and now it has gradually become one of the necessities of the kitchen.