FEATURES OF RBROHANT BATHROOM PRODUCTS.
Energy-saving and safety design: in the building materials market, we can often see that RBROHANT has both antibacterial and water-saving functions from faucets to showers. In recent years, low-lead faucets have gradually become the mainstream. RBROHANT promotes the new product concept of water-saving and low lead. It is believed that such products can better cater to the psychology of the majority of consumers.
Copper technology: RBROHANT bathroom products continue to adhere to the German design concept, focusing on copper bathroom products. Its hardware bathroom, especially faucet and rain shower system, no matter the appearance, function, color disposal, or life, copper bathroom products are very popular, it is precise because of the copper material, the ability to better show its design heritage.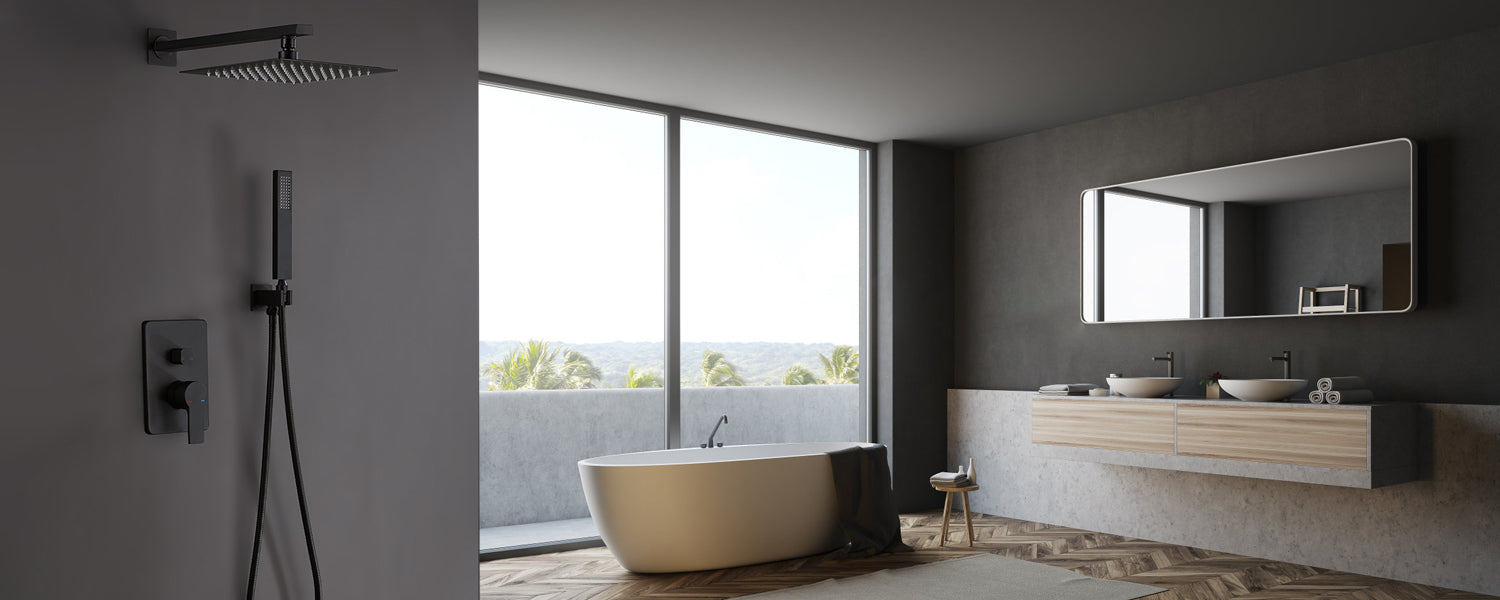 The quality of the furniture: a few days ago, many new sanitary ware products with novel appearance began to be introduced to the market one after another, including multi-functional washbasins, beautiful stainless steel intelligent disinfection bathroom cabinets, and stainless steel bathroom cabinets with various styles and colors. it is also becoming a hot spot pursued by consumers day by day. Stainless steel bathroom cabinets deal with solid wood, PVC bathroom cabinets are damp and easy to deform. Stainless steel bathroom cabinets will also become mainstream.
The progress of intelligence and technology: RBROHANT intelligent temperature-adjustable shower, a separate LED light shower faucet and basin faucet, rain shower system, undoubtedly bring more warm bathroom new enjoyment for consumers.
Simplicity and the brilliance of human nature: with the gradual blending of architectural design and interior design, bathroom life has also brought into the law of architects and designers, the future trend is that all bathroom equipment can be integrated with the building. RBROHANT shower equipment should be hidden in the building.
Make the space lines as simple and lively as possible. The ideal minimalist style, which advocates fashion, simplicity and nature, is more humane than the previous "minimalism" which lacks details. Minimalist style, integrated shower equipment can bring you a warm feeling.