A SIMPLE AND HEALTHY WAY TO USE WATER. KITCHEN FAUCET RECOMMENDATION.
Kitchen cleaning, from the beginning of the dishwashing to the final dish cleaning, the kitchen faucet is the key to the core of the kitchen. A good household kitchen faucet can not only make you more efficient in the process of cleaning with water. In terms of healthy living water, a good kitchen faucet is key to improve the quality of life.
Most of the common black kitchen faucets are designed with long necks, and the purpose of this design is to better fit the habits used in the kitchen. Nowadays, the sink in the home kitchen is designed with double sinks, and the flexible rotation is also one of the keys to the kitchen faucet. The kitchen faucet in the material, mainly copper and stainless steel, the material of the faucet will determine the health of the water. In the case of copper faucets, avoid buying kitchen faucets with excessive lead.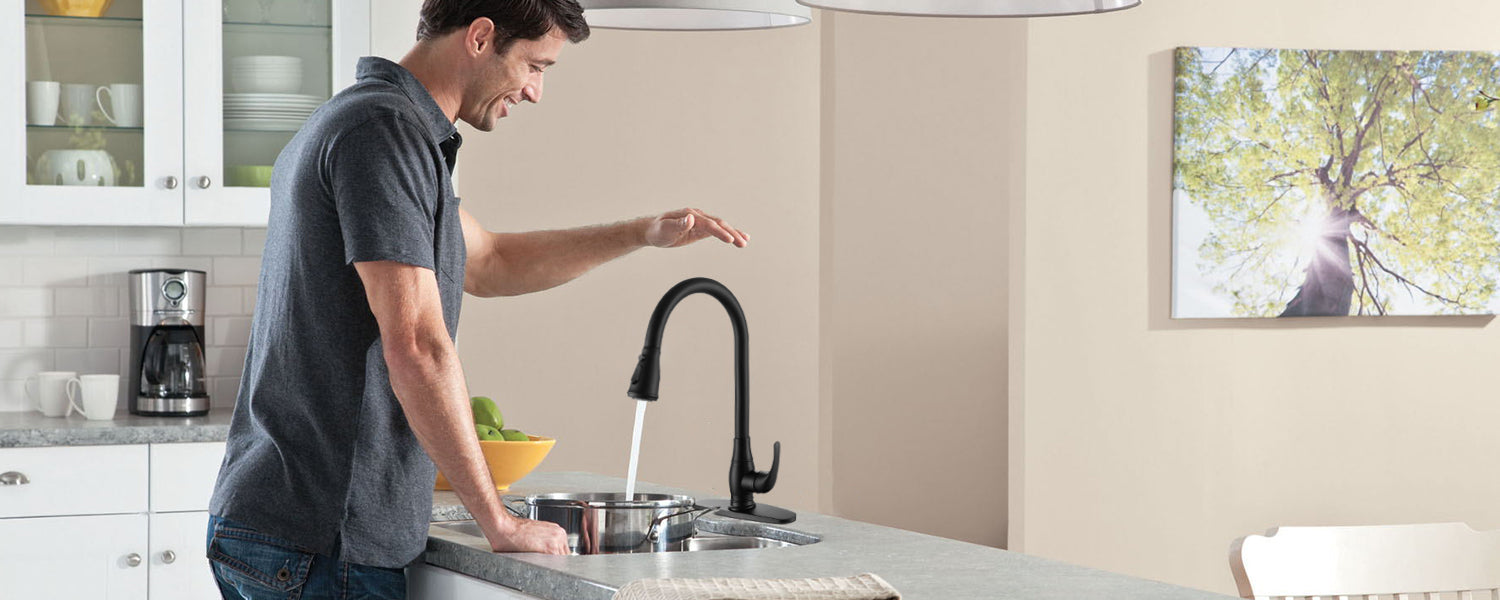 It is the spool of the faucet that determines the water quality of the faucet. A good spool is not easy to cause leakage and damage and can withstand up to 100,000 times of opening and closing. The ceramic spool is the best choice for kitchen faucets. While ensuring the quality, modern people also pay more and more attention to the humanized design of the kitchen faucet. For example, drawing design or realizing the function of the shower is one of the keys to solving effective water use in the kitchen. therefore, the humanized design will become the weather vane of kitchen faucet design in the future.
In addition, the kitchen faucet is used in the environment of lampblack, and the number of cleaning is more. Therefore, if you want to better ensure that the bibcock is still bright and clean for a long time, its effective coating will play a more critical role.