TRENDS IN FAUCET SURFACE COATING IN 2021: BRUSHED GOLD AND MATTE BLACK.
Whether you're renovating the kitchen or looking to pick features for a newly built home (such as an apartment) in an apartment building, choosing the right faucet device can really make the kitchen shine. However, it seems that all high quality and cutting edge styles are so expensive that homeowners are forced to sacrifice their aesthetics by buying cheaper things.
When designing a kitchen or bathroom project, choosing a faucet can be both challenging and exciting. We're here to introduce you to our two favorites in 2021!
Matte Black Faucet
One of our most popular surfaces is the matte black bathroom faucet. Brushed gold exudes warmth, while cool matte black is ideal for bold statements and opening up the palette in the kitchen and bathroom. From minimalist modernity to sophisticated industrial (and every style in between), matte black can create a sharp contrast in your home. The user-friendly usability and functionality of the appearance meet your unique vision.
Brushed Gold Faucet
Brushed gold is one of the most fascinating emerging finishes on the market. The brushed gold lamp design is both sophisticated and elegant. This warm radiation effect underlines your sanitary function and can create an amazing personality in your kitchen faucet or bathroom. A gorgeous brushed gold design is a fast becoming popular trend. The easy-care suitability for everyday use, elegant colors provide warmth, close the gap between function and beauty and show almost all design beauties.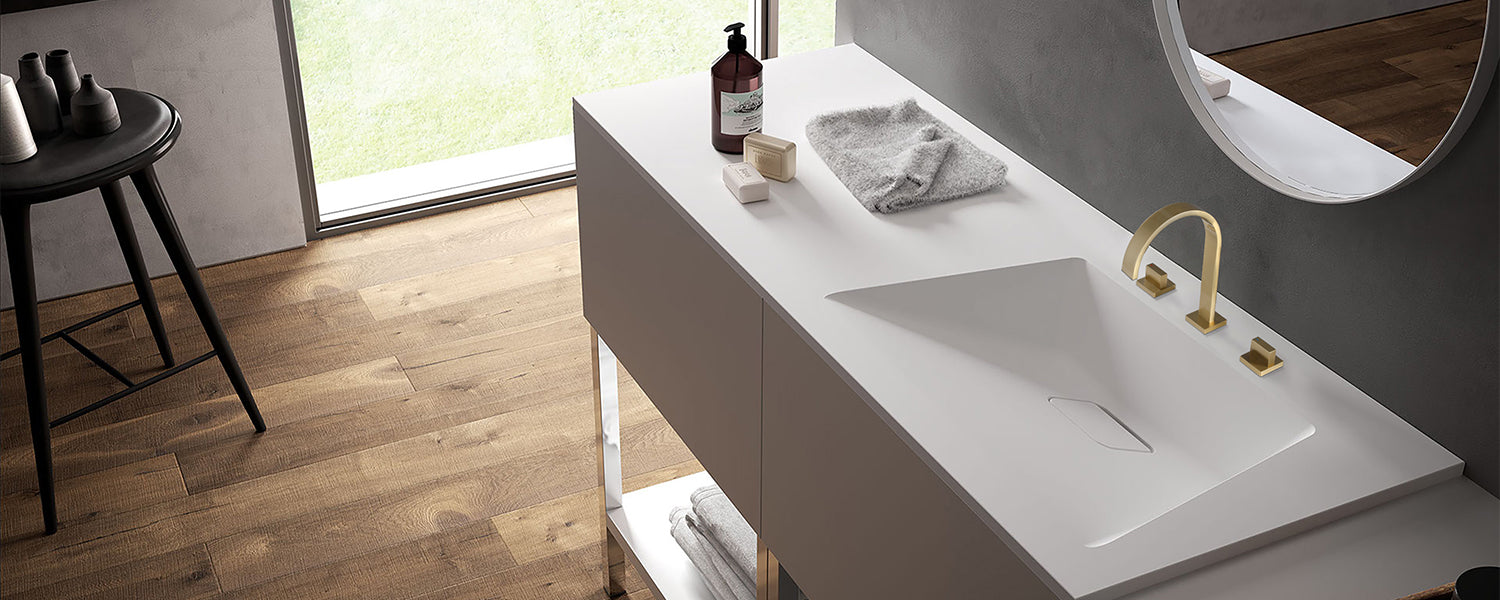 It is obvious that professional kitchen faucets are always popular. The combination of serious functionality with impeccable taste makes this kitchen a worthy kitchen that every homeowner loves to cook.
Finding the perfect balance between fashion, modernity and warmth is a challenge. But this performance was realized. With 360-degree functionality, two spray heads and easy-to-use levers, this kitchen faucet design is very suitable for busy families. Even if you don't have a budget for a complete renovation or just want to upgrade quickly, a new kitchen faucet is an ideal solution.
Classic is always a good choice. This kitchen sink faucet is made of classic brushed nickel and combines with the farmhouse style a unique kitchen experience. We like it! Not only is it elegant, but it also has an independent swivel nozzle, which everyday chefs cannot. But do not think that this look can only be used in farmhouses. Any residence can be designed to reflect the core of the family - the kitchen.
Updating or remodeling a kitchen can be daunting and costly. We understand that this is why RBROHANT is here to help you with kitchen sinks. We pride ourselves on our world-class customer service, professional installation service, quality and affordability, and commitment to warranty.